Best Magento Web Design / Development Company in Vancouver
Put your business on the same playing field as the biggest players in the retail industry. Used by name brand business like Nike, OfficeMax, Burger King and more, Magento is the world leading ecommerce platform.
---
Prime Elements of Magento ECommerce Design
Magento Web Design and Store Appearance
Magento web design covers the significance of a well optimized user experience along with the need of brand identity development through the store design. Our experts are well aware of the standards to be followed to serve business specific requirements.
Functionality Development
How a Magento ecommerce store will function to serve the needs of the visitor is covered in the web development stages. The custom functionality development and integration of plug-ins makes up the core functioning of the store. Our web development team has the required skills and experience to develop Magento websites from scratch.
SEO Optimized Magento Web Design
We will make sure the Magento website we develop for you are well optimized in terms of search engines to serve online visibility needs of an ecommerce business.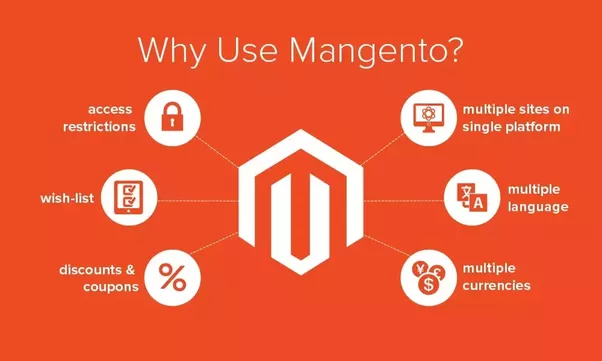 ---
Some benefits include:
Multi-store: Magento design allows for multi-store capability combining multiple unique storefronts into one backend system. ecommerce
Integration: Magento can seamlessly integrate with most major gateways like PayPal, Authorize.net, Monaris and third party applications like Salesforce, Mailchimp, Constant Contact and more. ecommerce
Flexibility: With a myriad of plugins and extensions, Magento Marketplace has thousands of solutions for everything from Social Media, Sales Promotion to Affiliate Marketing and Reporting. Magento extensions are either free or available for a small fee. If a solution cannot be found, our team of skilled developers can create custom Magneto solutions for you from scratch or tweak existing solutions to meet your needs.